Is your driveway in need of repaving? If so, you might be wondering whether interlock or asphalt are the right materials to go with. Both interlock pavers and asphalt have advantages and disadvantages. Which paver material you choose will be determined by your priorities: money, style, and durability. Let's take a look at the pros and cons of each material and which one comes out on top as the best material for your project.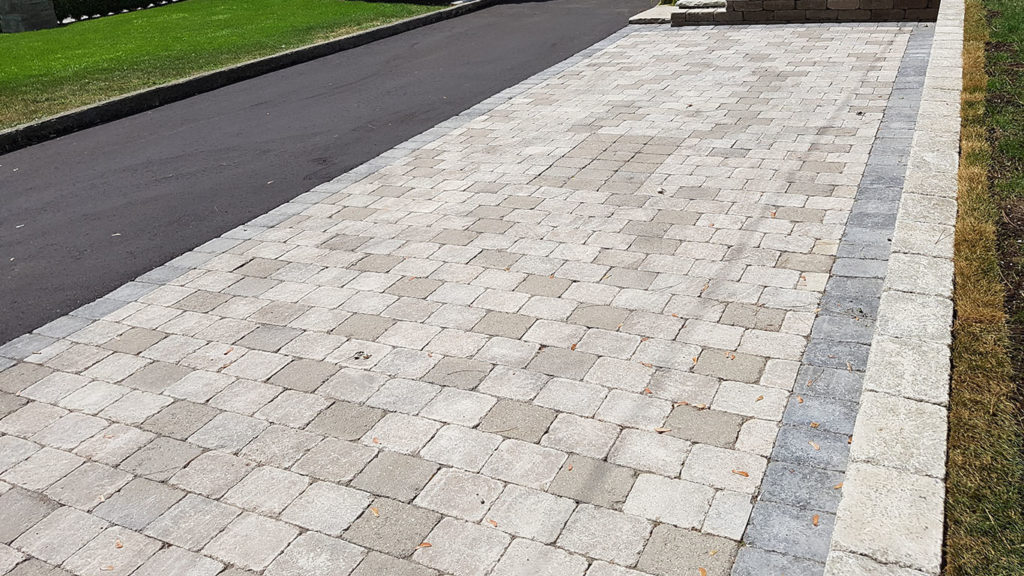 What is an Interlock Driveway?
Interlocking pavement is a type of paving stone that is often used as outside flooring for roads, driveways, walkways, and other similar applications. Interlocking paving stones are simple to repair and maintain. All you have to do if a paving stone becomes broken is remove it and replace it with new ones. They are not only simple to fix, but they are also unlikely to be damaged. Interlocking allows you to create an infinite number of colour, pattern, and style combinations. They also allow for improved water drainage.
What is an Asphalt Driveway?
Asphalt pavement is a surface that has been paved with the material asphalt, a derivative of petroleum. Asphalt is made up of sand, stone, or gravel, as well as asphalt cement, which keeps everything together. The use of asphalt on road surfaces helps minimize noise both inside and outside your vehicle. Asphalt pavements may also be utilized right after repairs or construction, making them instantaneous.
Which Driveway Material is Better?
In general, we would recommend interlock over asphalt.
Design
To begin, no material compares to interlock in terms of beauty. Each unique design available with interlock has its own distinct characteristics. Because interlock pavers are available in a broad choice of colors, finishes, and sizes, your driveway may be absolutely unique. Although asphalt may be painted, it is only available in black.
Cost
Interlock is also the most cost-effective long-term option. Interlock lasts the longest, takes the least amount of care, and never needs to be replaced, unlike asphalt. While the initial cost of installation may be higher, the long-term savings are well worth it.
Durability
One of the greatest materials for withstanding harsh Toronto winters is interlock. Asphalt problems are typically discovered in the spring after the ground has expanded and contracted due to the cold weather and water freezing and thawing. This develops cracks in the asphalt, necessitating repair if not complete repaving. However, because interlock is made up of individual stones, the earth beneath it may freely shift and heave without causing damage. Interlock takes extremely minimal maintenance in the long run to preserve its quality.
How Was Our Guide to Interlock vs Asphalt Driveways?
If you're ready to redo your driveway with interlock, we recommend taking the hands-off approach by hiring the right professionals to take on the job for you. Get in touch with Terrastone Landscaping today to learn more and get a free quote!
We also offer top-notch driveway cleaning in Toronto as well as services for maintaining an interlock driveway.