Installing a fireplace wall can be an excellent way to complete the look of any home. Having the right fireplace wall can tie together any room, as well as provide added insulation and protection from air drafts. Taking the time to learn more about fireplace wall installation is essential for making sure that you are getting a safe and effective setup in your home.
Important things to consider include correct measurements, proper ventilation, adequate support, and using the appropriate materials. Planning ahead and researching all aspects of fireplace wall installation will save you time and money in the long run. With these details taken into account, you'll end up with a beautiful fireplace wall that both looks great and works properly in keeping your home comfortable during colder months.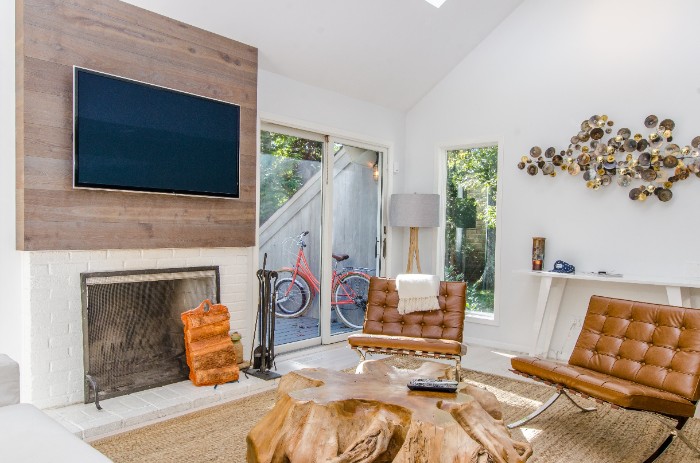 Introduction To Electric Fireplaces
Electric fireplaces are becoming increasingly popular due to their convenience, affordability, and minimal installation. Unlike traditional fireplace inserts which require chimney cleaning and new gas or propane lines, electric fireplaces can simply be plugged into any standard wall outlet.
The warm, realistic flames of an electric fireplace create a cozy atmosphere without all of the mess or extra energy costs associated with gas fireplaces. Consumers have the luxury of controlling their electric fireplace with a remote control so that they can set the heat level, flame intensity, and even program shut-off timers to ensure their energy bill is never too high.
You may like: How Much Do Natural Stone Steps Cost?
Furthermore, electric fireplaces come in a variety of shapes and sizes meaning you will likely find one that best fits your home or patio decor. So whatever your preference or budget may be, an electric fireplace is definitely worth considering if you want to keep your home warm and inviting during cold winter nights!
Wall Mount Electric Fireplace
Having a wall-mounted electric fireplace is the ultimate way to make your living space warm and inviting. Not only does this home addition provide much-needed warmth, but it also makes an incredible design statement. Electric fireplaces have come a long way in terms of technology and design, and these wall-mounted units boast cutting-edge features that make them a superior choice over traditional heating sources.
More from us: What's The Difference Between Hardscaping, Softscaping, And Landscaping?
By not requiring venting, you can install them virtually anywhere—from bedrooms to small apartments—without worrying about smoke getting trapped indoors. Whether you are looking for something sleek and contemporary or a more classic look, there's sure to be an electric fireplace model to suit your unique style needs. Enjoy all the ambiance of flames without having to worry about fire safety or cleaning up soot afterward – with wall-mounted electric fireplaces, you can have the best of both worlds!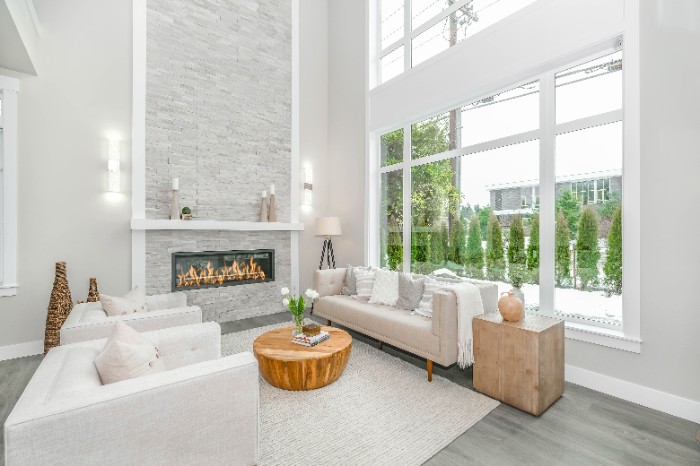 Is Electric Wall Mounted Fireplace Cost-Effective?
An electric wall-mounted fireplace is an attractive and sleek appliance that activates with the flip of a switch, bringing you the effect of a beautiful, crackling fire in mere seconds. It eliminates the need for wood-burning appliances which require replenishing fuel, creating ashes and smoke that are difficult to clean up.
Not only does an electric wall-mounted fireplace offer great convenience due to its easy installation – perfect for renters or those who don't want to go through the hassle of conversions and rooftop installations – it also provides cost savings in upfront expenses and energy bills, as electricity is much more energy efficient than other methods of heating. Plus, modern electric fireplaces offer realistic flames without dangerous fumes taking away from your overall atmosphere.
Relevant: How To Clean And Maintain Your Interlock For Spring?
In conclusion, electric wall-mounted fireplaces can be extremely cost-effective when compared to other fireplace options by providing an economic boost due to downsizing energy bills while still giving you that warm feeling all year round.
Traditional Fireplace Installation
Traditional fireplaces are a timeless way to bring warmth and ambiance into your home, but the installation process can be difficult and intimidating. The key to having a successful installation is in understanding the different components that go along with it.
For example, there is the fireplace mantel – a typically decorative shelf made of wood or stone that surrounds the fireplace. You will also need to consider where you want your flue to come out of, so you know what framing needs to be done and what type of chimney liner is needed for an appropriate venting system.
Related: Interlocking Vs Stamped Concrete
When choosing a fireplace insert, make sure you review all specifications for suitable installation such as clearance measurement or structural concerns like support and ventilation. Once you have gathered all of your materials, a professional installer should be able to carry out the steps necessary for proper traditional fireplace installation quickly and safely.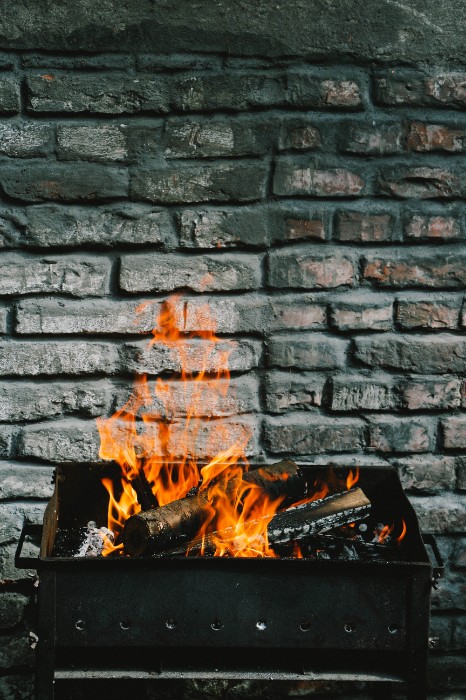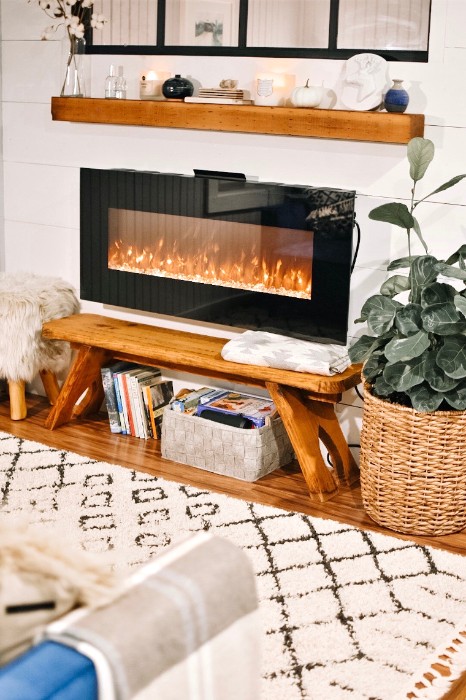 How To Create The Best Fireplace Wall?
Designing the best fireplace wall can be an overwhelming task, but with the right information and a little planning, it can be much easier.
Start by first measuring the space you plan to dedicate to installing your fireplace. You'll want to buy decor that fits in a space, rather than having to customize any part of it to fit correctly.
Next, consider the material of your potential walls–some materials are more heat resistant than others or may give off certain aesthetic vibes you're aiming for, such as stone or metal.
From there, think about what style and design works best for your home and budget; if you don't want to break the bank, try looking at do-it-yourself kits or secondhand pieces from yard sales or Kijiji.
If you take all these factors into consideration when creating the best fireplace wall, you'll have yourself a new feature perfect for any season and endless warmth!
Choosing The Right Materials
Creating a fireplace wall in your home can be an exciting project. From choosing the mantel to selecting materials that are fire-resistant, there are plenty of decisions to be made.
When constructing the fireplace, it is important to use high-quality materials that won't burn or spark so as to ensure safety in your home. Depending on your preferences and budget, there are a range of mantels available, such as wood mantels, metal mantels, mantel shelves, and custom marble mantels.
Wall features also add charm and character to any fireplace — a raised hearth, tile accents, decorative mantel legs and more all contribute towards making a statement piece you can feel proud of.
Professional Installation of a Fireplace Wall
Building a fireplace wall can be a fun and satisfying experience. It adds aesthetic beauty, increased function, and value to your home.
If you're considering taking on this moderate DIY project, our team is here to help you plan it out, answer any questions and provide resources so that you can have confidence in the results. Simply fill out the form on our Contact page and we will schedule a free consultation to get started! With our expertise and your enthusiasm, you'll have a beautiful new fireplace wall before you know it.
Also read: Hiring A Commercial Snow Removal Contractor In Toronto
Let's make your dreams a reality.