It's important to have a sharp-looking front entrance to your home. After all, the front entrance of your home is the "first impression" that guests have of your home. It also ensures that your home has valuable curb appeal. Did you know one easy way to boost that curb appeal is by installing interlocking pavers for the walkways and driveway of your front entrance?
Interlock? You don't say! Here, let's take a look at a few interlocking design ideas for small, medium, and large homes to help you get some inspiration.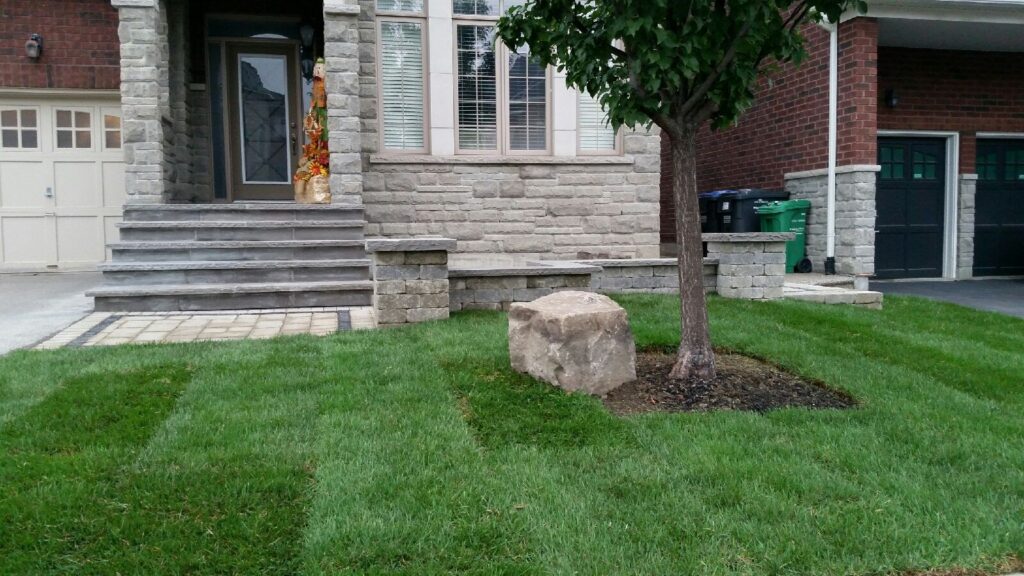 Small Homes – Stone Steps
It can be difficult to make the front entrance of a small home look captivating, as there isn't a ton of room available. This is where adding interlocking stone steps can make a difference. Natural stone steps are a popular choice since they provide charm to your outdoor space and are low maintenance. As you won't need to worry about repairing cracked tiles, it's a really durable choice.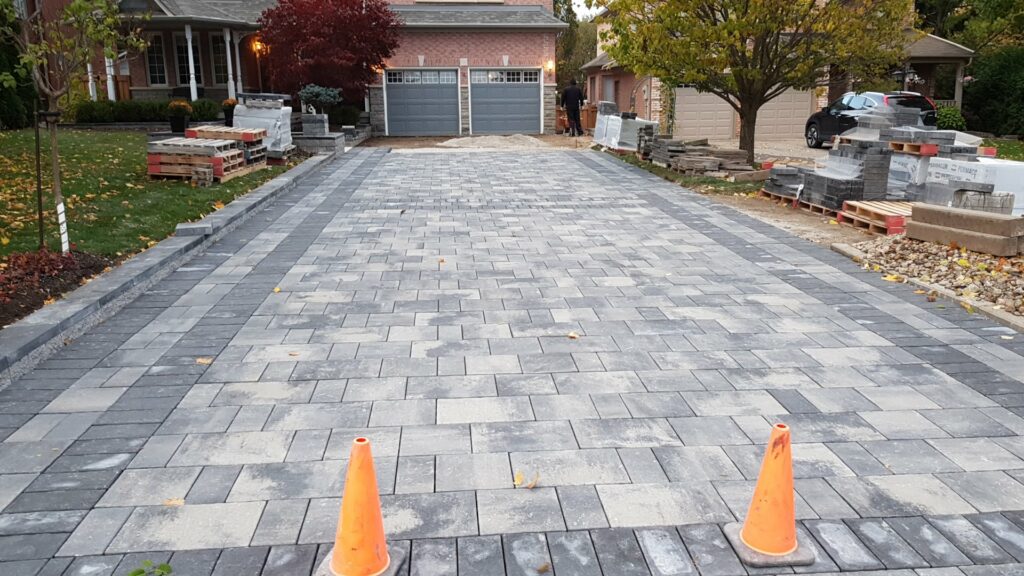 Midsize Homes – Eye-Catching Interlock Driveways
One of the most important components for a striking front entry is a well-planned and well-built driveway. Driveways sometimes have poor design, with plain asphalt or poured concrete construction, and they predominate the aesthetics of a front door. Interlock pavers usually provide you with a greater variety of design options with equivalent durability, enabling your driveway to be a key component of the design of your entry.
Because interlocking pavers come in such a wide range of textures and hues, they may be used in both classic and contemporary designs. Additionally, they provide you the opportunity to employ laying patterns to emphasize your design even more and to enhance visual contrast by judiciously utilizing borders and accents.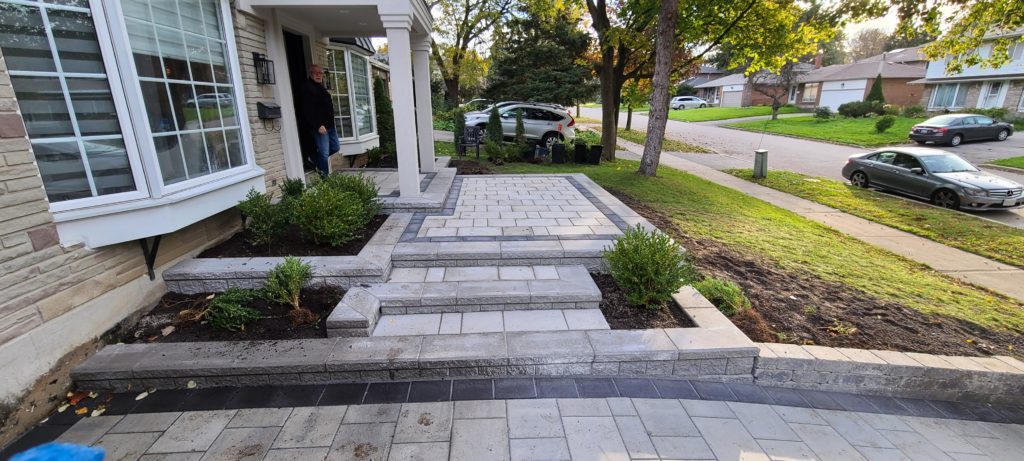 Large Homes – Retaining Walls
You may enlarge and raise your front garden while doing home improvements to liven up the front of your property. These retaining walls will not only increase the size of your garden, but they will also increase the potential of your house by giving it a new dimension. For large front entrances, installing a retaining wall can add some height and dimension to your entrance, instead of leaving it wide and flat.
Call Terrastone Landscaping to Help You Find the Right Interlock Designs
Sometimes, a hands-off solution to home improvement is best. If our list of front entrance interlock ideas inspired you, feel free to contact our team of landscaping specialists with any questions or if you need help coming up with a design idea for your front entrance.
Terrastone Landscaping serves the Greater Toronto Area and has been the go-to for interlock paver designs for over fifteen years. We're not just a landscaping company– we have a love for hardscaping! Get in touch with our team today to learn more or to get a FREE Quote.
Let's make your dreams a reality.