If you are considering using slate stone for landscaping, you should know a few things. Slate is a durable rock that can withstand harsh weather conditions, making it ideal for landscaping. It is also easy to care for and maintain and can add a unique look to your landscape. So, let's find out.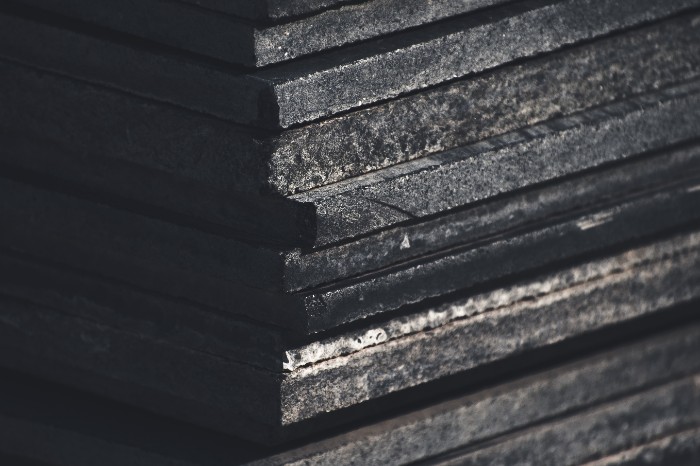 Slate Stone And Its Benefits
Flagstone, slate stone, is one of the most beneficial natural stones for construction. It carries many advantages that make it a better option than other materials. It features low absorbency, so it won't damage easily due to water exposure.
Slate is also highly resistant to fire and fading, making it extremely durable and long-lasting when used internally or externally in applications such as wall and floor tiling. In addition, this material has an attractive texture in a wide range of colors; these vibrant colors are carefully crafted from naturally occurring deposits, guaranteeing their quality and appearance.
Finally, flagstone can be cut into thin slabs yet retain its strength; its fibers can withstand cracking, whether used on roofing shingles or walkways. All things considered, slate stone provides excellent features for any job requiring a strong and reliable material for years to come.
Also read: How Much Do Natural Stone Steps Cost?
Types of Slate Stones Available For Landscaping
Landscaping projects can often be enhanced by the addition of slate stones. This natural stone, formed in metamorphic rock, is known for its beautiful colors, elegant texture and durable qualities. Here are three types that you can use to enhance the beauty.
Indian Autumn Slate:

This type of slate is one of the most popular and sought after varieties for landscaping use. It carries a deep red and amber hue, with some pieces featuring a mottled texture that offers an interesting and eye-catching look. Its natural qualities make it resistant to mold, mildew, fading, and fire.

Gray/Green Slate

: As the name suggests, this type of slate has a grayish-green hue and resembles the color of an evergreen tree. It is one of the oldest types of slate stones and features consistent black spots throughout the surface. This stone is durable and non-porous, making it perfect for outdoor applications such as patios and walkways.

Green/Gold Slate

: This is an eye-catching type of slate that features a combination of green, gold, and bronze shades. It is primarily used to add luxury and elegance to any landscape. Its non-porous nature makes it resistant to fading or cracking over.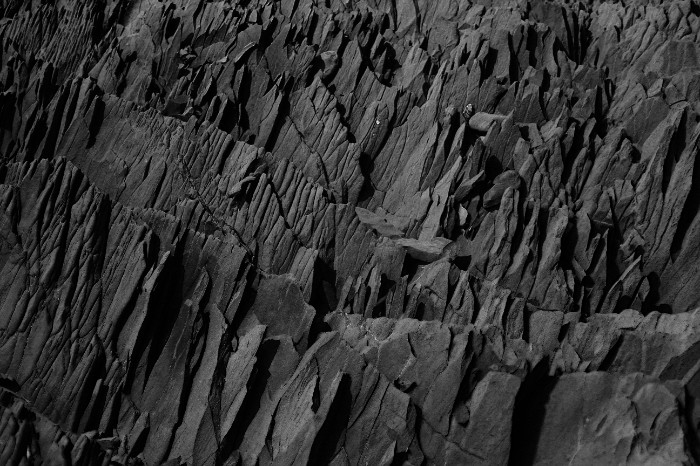 How to Install Slate Stones In Your Landscape
It's important that when you're installing flagstone that you install it with care. Whether the stone is being used to create a beautiful interlock walkway or a retaining wall, you must follow a few important steps.
Installing a slate interlock pathway involves several steps, including planning the pathway, preparing the area, laying a base, installing edging, laying the slate, cutting pieces to fit, filling gaps, compacting and leveling, and adding a finishing layer. It is important to begin by planning the size and shape of the pathway and marking it out before removing any existing vegetation and levelling the ground.
A layer of crushed stone or gravel is then laid as a base, followed by edging to keep the slate in place. The slate is then laid, interlocking securely, and any necessary pieces are cut to fit around curves and edges. Sand or gravel is used to fill gaps between the pieces and a compactor is used to compact and level the pathway. Finally, a finishing layer of sand or gravel can be added on top to complete the pathway. While it can be a time-consuming project, installing a slate interlock pathway is achievable for most homeowners with the right tools and materials.

Installing a slate retaining wall involves planning the wall, preparing the area, laying the foundation, building subsequent courses of slate, backfilling the wall, finishing the top with capstones, and adding drainage. Careful planning and precise execution are essential to ensure stability and prevent water buildup behind the wall. It is important to follow each step carefully and consult with a professional if necessary to ensure the success of the project.
Creative Ideas for Using Slate Stone in Your Landscape
Flagstone can give a unique, eye-catching look to any landscape. Whether you're looking for slate walkways and patios, exterior wall cladding, or water features, there are plenty of creative ideas for using slate in your landscape design.
For example, one way to make your outdoor space stand out is by installing a custom-built slate patio surrounded by planters filled with succulents. This creates a relaxing atmosphere that's the perfect place to spend an evening outdoors with family and friends. Slate pavers can also make stunning driveways and walkways that look good season after season.
You can even build intersecting decorative pathways using different shapes and sizes of slate stone to create truly unique works of art for your outdoor area. Whatever landscaping visions you have in mind involving slate stone, get creative and give them life!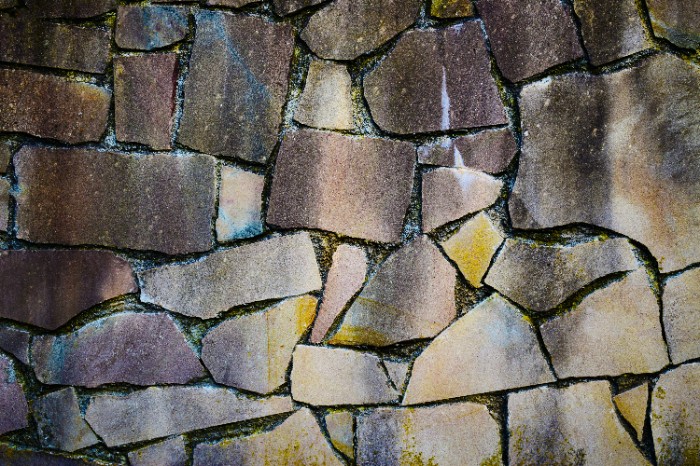 Slate Stone Maintenance And Care
Slate stone is a unique, beautiful material that can be used for floor tile, roofing, countertops, and more. To keep the slate looking its best and prevent deterioration, it's important to give it regular care and maintenance.
First and foremost, it must be sealed with a penetrating sealer soon after installation and the sealer should be reapplied once every two or three years. Additionally, slate should never be subjected to harsh chemical cleansers or abrasives as they can damage its surface. To clean slate stone regularly, it's best to use mild soap and water with a soft brush or cloth.
Furthermore, spills should be wiped up as soon as possible since these may permanently stain the stone. Because of its porous nature, slate is also susceptible to mold and moss build so it needs extra attention in damp climates where this is likely to occur.
More from us: Hiring A Commercial Snow Removal Contractor In Toronto
Slate stone is becoming a popular choice of material for kitchen and bath surfaces, due to its beauty, durability, and low maintenance cost. While slate can last 50 – 100 years or more with proper care, there are some basic maintenance tasks you should perform to keep it looking its best.
Final Thoughts
Slate stone makes an interesting and attractive addition to any landscaping project. Its unique texture and pattern catch the eye and add a natural earthiness to a garden or outdoor area.
Unlike many other types of stone, slate can be cut into blocks, allowing it to fit easily into edges and corners. Not only that, but its slip-resistant surface also makes the slate an excellent choice for pathways and walkways around gardens.
If you're in the Greater Toronto Area and looking to give your outdoor space a unique, eye-catching touch with slate stone, get some FREE expert advice by giving us a call! With our knowledge and experience, we can help you choose the right size and shape of stones for your project, ensuring it fits seamlessly into your landscaping design. 
Plus, if you need a free quote on the supplies needed for your project, our team of professionals is available to help. Just head over to our contact page and fill out the form with some details about your project, and we'll be sure to get back to you promptly.
Let's make your dreams a reality.