If you are tired of pulling weeds from between interlock bricks, you are not alone. It is somewhat common for this to happen, but with good interlock cleaning in Toronto, it may be possible to resolve the problem for you.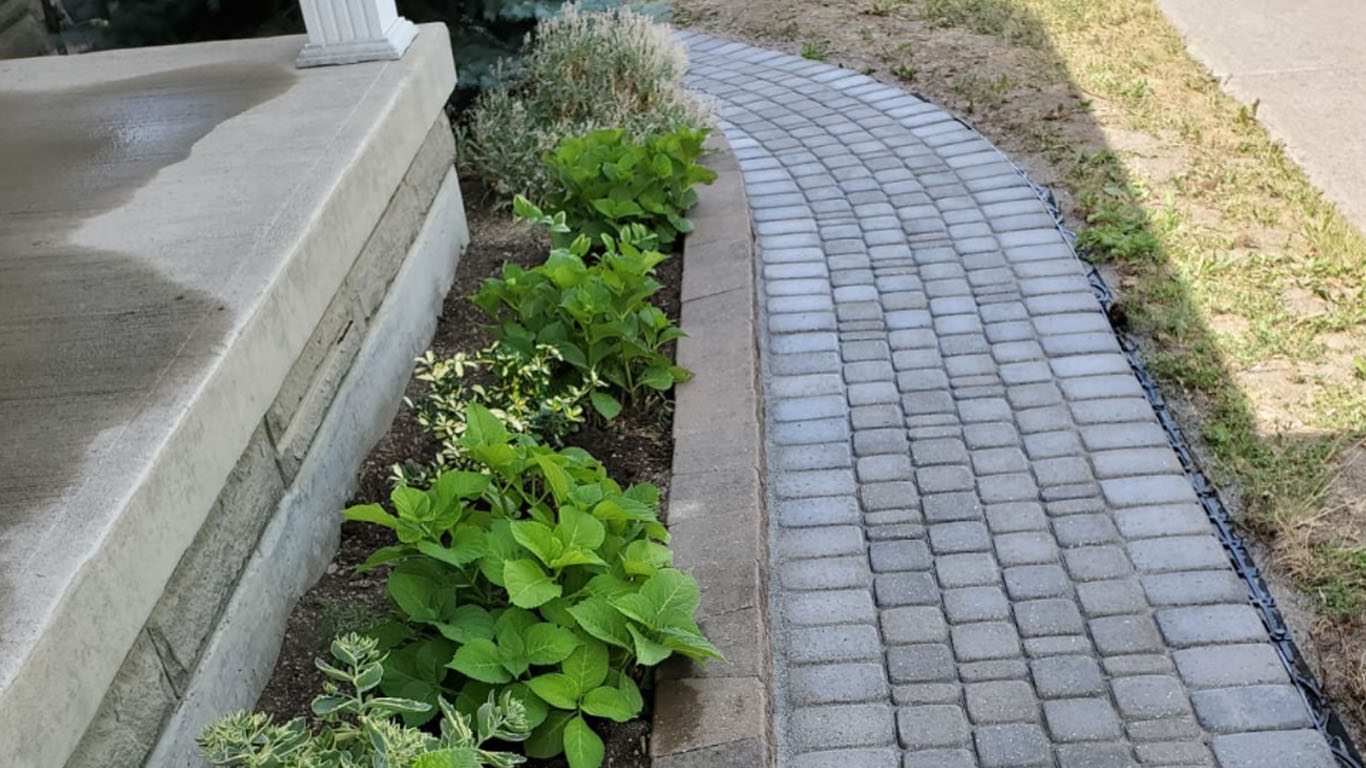 How Do You Kill Weeds in Interlock?
How do I permanently get rid of weeds in my block paving? It's a question many people ask because this is a common problem. First, consider why it happens.
In some situations, weeds could be growing from the gaps between them. These gaps allow small amounts of dirt to get into those spaces and start growing weeds. Trust us, it does not take much for seeds from weeds to germinate in that area, causing countless cycles of weed growth.
To get rid of these weeds in-between your interlock, it is important to remove them fully and then remove that dirt. The problem is that this is not a simple process. If you do not remove all of the material, they will come back again.
What Are Your Options?
First, get rid of them. To do this, consider pressure washing your driveway. The pressure from the system will effectively remove all materials from between the bricks and stones, including those weeds. The amount of pressure present may also enable you to pull out all of the dirt that is between the bricks. This will allow you to fill these joints with polymeric and eliminate spaces that are allowing those weeds to come in.
You may need to repair your interlock if you have very uneven areas or large gaps. You'll want to ensure a tight fit to minimize this risk going forward. It is a good idea to take care of any damage to the stone as they happen to minimize further risks.
Prevent Weeds From Growing in-between Interlock
Once you get rid of the weeds, your next step should be to minimize the risk of them coming back. Maintaining an interlock driveway is important. That typically includes paying attention to and fixing spaces, damage, and areas of debris buildup on a consistent basis. Once you have the surface properly cleaned and aligned, you can then consider sealing your interlock.
Sealing your interlock pavers helps to minimize the risk of dirt, mold, and other materials building up on the stones. This could reduce your risk significantly going forward.
Hire The Interlock Experts 
You can do all of this work yourself. That includes properly pressure washing the interlock brick and stone, making repairs, handling any maintenance needed, and then sealing it. This can take a few days to complete if you have some experience working with these materials and you have the equipment to do the work.
If that is not the case, and you want a hands-off solution, turn to Terrastone Landscaping. We can schedule a time to come inspect, clean, and seal your interlock stone in no time. That way, you can get back to doing the things that you enjoy while we handle the repair to your patio or walkway.
Contact us today for a FREE quote or if you have any questions!