Do you want to boost the value of your home? Perhaps you'd like increase the value of your home before you sell it in Toronto's competitive market. Or, maybe you just want to improve your landscape design for aesthetic reasons. Regardless, there are a few reasons why interlocking stone can boost your home value. It's also quite easy to have installed and take care of interlocking stone patios as well. Let's explore the details.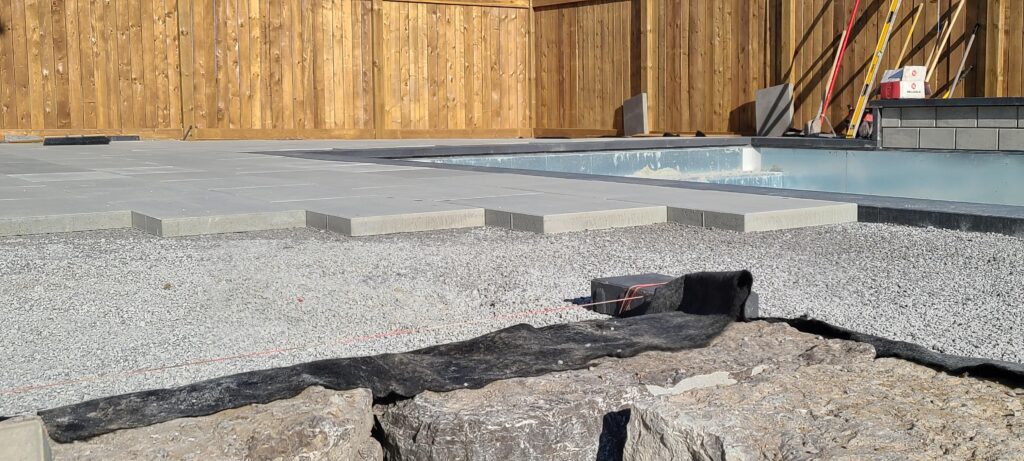 What is Interlocking Stone?
Plain and simple, stone interlocking pavers are concrete bricks that are laid out in a decorative pattern. They come in a wide range of forms, sizes, colours, textures, treatments, and sealants. During installation, your interlock landscaper will use paver jointing sand (polymeric) to fill in the paver joints from top to bottom, securing the pavers in place.
Because of the friction in the joints, any weight stress is dispersed over a larger surface, allowing the interlock pavers to withstand the weight of automobiles, furniture, and huge crowds. Because of the equal weight distribution, they are a long-lasting solution for pavement and landscaping.
Interlocking Stone Can Increase the Value of Your Toronto Home
The stunning aesthetic and incredibly durable nature of interlocking pavers will boost the value of your house through curb appeal and lower home exterior care costs. As a result, interlocking is a secure investment with long-term benefits.
Unlike asphalt or concrete, interlock stone shifts with the earth below. In Canadian climates – more specifically Toronto and the Greater Toronto Area – this is extremely beneficial. Where asphalt and concrete would blister from the freezing and thawing of the ground, interlock simply moves. This allows interlock to continue being useable while the other options need constant repairs. 
How to Incorporate Interlocking Stone into Your Landscape Design
There are a few ways you can incorporate interlocking stone into your landscape. If you have a pond or other water feature, interlocking stone can be used to make steps leading to the water. Having a distinct route marked by stone steps may make it safer and more visually appealing. Whether you want an easy method to access the lake at your cottage or just want to delineate the approach to the shoreline on flat terrain, building a path is the choice.
You may also use interlocking stone to build a garden walk or a path leading to your front entrance. Your route will seem more lively if you use interlocking pavers.
Interlocking pavers can also be used on outdoor stairwells and steps. The attractiveness of your garden is enhanced by these interlocking pavers. They seem attractive and trendy since they come in a variety of patterns. They outlast most other materials in terms of durability. As a result, their maintenance costs are drastically reduced and they endure a long time.
Taking Care of Your Interlock
It's also simple to keep your stone pavers in good shape. They can be cleaned with just a garden hose, water, and a little dish soap. Another more intensive approach that will not harm your interlock is power washing – just make sure to add the polymeric sand back to the joints!
Your easiest care method is calling up your local landscaping specialist to clean your interlock driveway, patio, or walkway. You also want to have your landscaper reseal your interlocking pavers every few years to keep them looking new.
How was our guide to interlocking designs for backyard and landscaping projects? Don't forget to give us a call in the Toronto and Markham area if you're in need of some professional help choosing your backyard patio design.